Oral Health

NCHC's Oral Health Program
North Country Health Consortium's Oral Health Program works to develop oral health outreach and education initiatives that use evidence-based curricula, tools, and media to increase community knowledge and awareness of oral health throughout the North Country. The NCHC Oral Health Program also works with partners statewide to strategically address oral health measures that improve access to oral healthcare through dental health promotion, prevention, and treatment of dental disease for North Country residents.
Focus Pivots to Prevention, Outreach & Education
From 2004 to 2019 North Country Health Consortium's mobile dental clinic, Molar Express, worked to promote and improve the oral health status of residents in the North Country. In 2019, NCHC pivoted its role in public health dental care by changing its focus from a service delivery model to prevention, outreach, and education.

Together with community partners, oral health care providers, community members and regional leaders, NCHC Oral Health Program coordinates, expands, and improves existing oral health resources.
What We do
North Country Health Consortium's Oral Health Program strives to promote and improve the oral health of North Country residents by:

Supporting programs that prevent oral disease
Assisting New Hampshire residents get the dental care they need
Monitoring oral health data
Collaborating with other health professionals, such as physicians and nurses, to improve the oral health of their patients
Educating the community about ways to prevent oral disease
Working to ensure that oral health is understood as an essential part of overall health
Providing outreach and oral health education in the community and through workforce development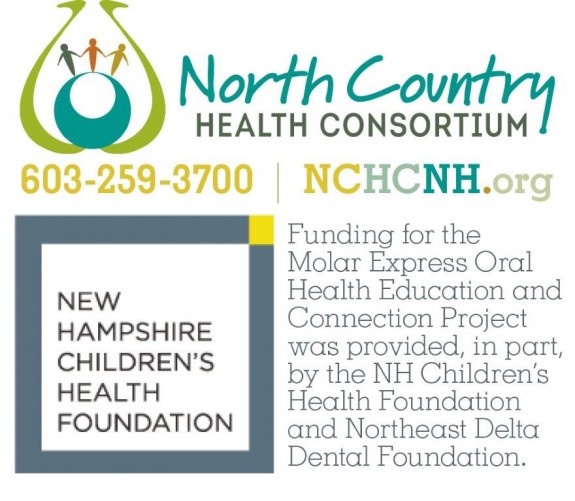 Contact us:
(603) 259-3700 ext. 245
Molar Express